Posted on
By Geneviève Bolla and Miriah Brennan, co-owners Studio Set
Posted in MIND & BODY, TRAINING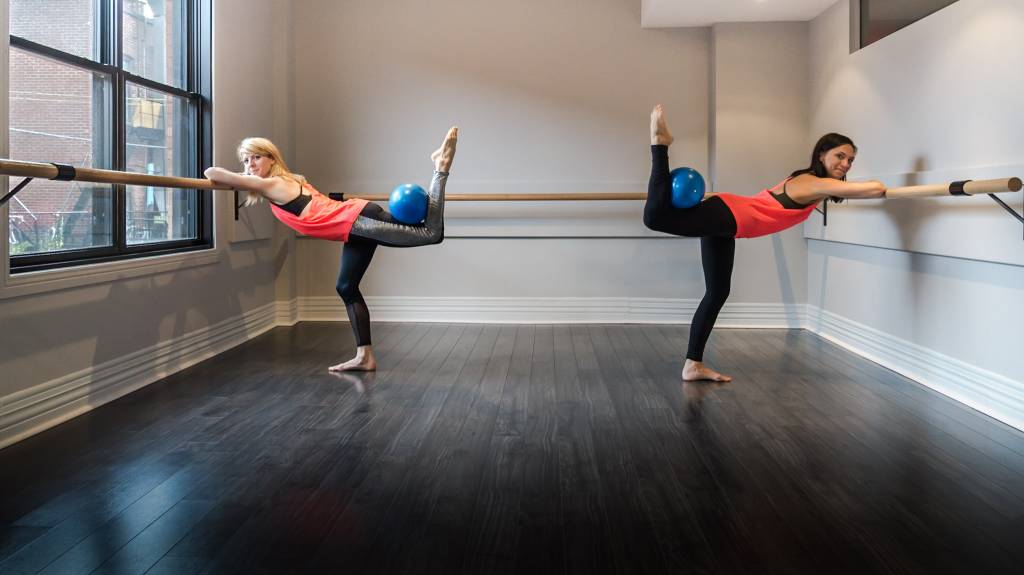 BURNING CALORIES AND HAVING FUN !
Certified in Pilates and BootyBarre®, the teachers use Pilates alignment principles to ensure you get a safe and challenging workout. Light weights (with high reps) or resistance bands are used to sculpt the arms and upper body; Ballet barres are used to sculpt the legs and glutes and to execute cardio intervals; and mat Pilates work is used to strengthen the abdominals. Your booty will remember this class for days, months, or forever! Get ready to move, sweat, burn and have fun!